Beloved Saints and friend of Christ Fellowship Feeding Center,  
In July we celebrated our 18th Anniversary.  We reached that milestone only because of your faithfulness and generosity over the years.  Some of you have been part of this ministry from the first month IT started in 2004.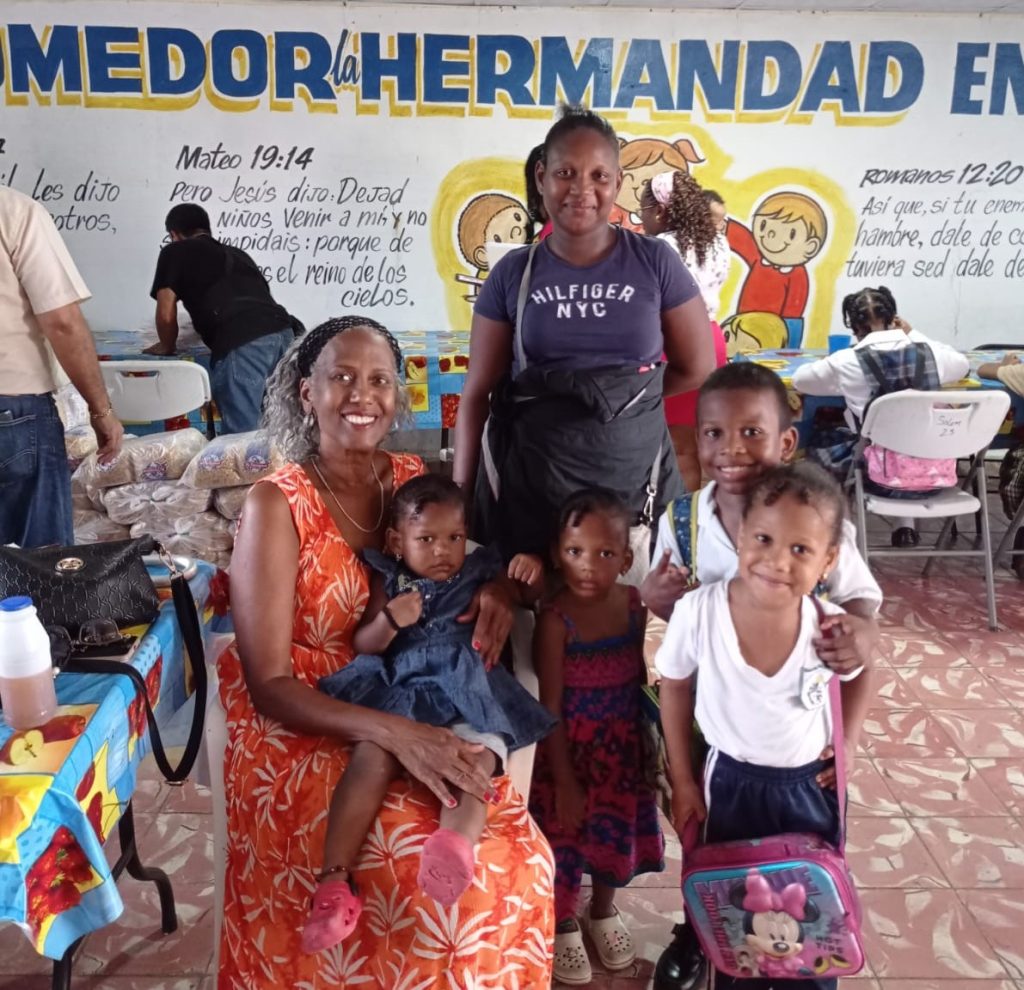 Your monetary donations, gives us options, and that option EMPOWERS us to help others!  God has called us to bear much fruit and that our fruit should remain.   Your generous and faithful donations has allowed us to bear much fruit in the life's of many families and children all year in the Republic of Panama. We have been able to extend this blessing to five communities during the Christmas season Communities such as Anton, the prisons, Nursing Homes, The Orphanage, and last December we added three more communities: Chepo, El Congo and Arraijan. In addition, we have been providing toys and medication to a church in Cuba for the past two years! To God be the Glory, great things He has done!
Thank you that throughout all of these years you have not become weary in well doing.  God has promised that if we faith not, we will reap in due season.  (Gal 6:9) I pray that you will continue to abound in the work of the Lord, for your labor is not in vain with the Lord. (I Cor 15:58)   
 I would like to take this time to invite you to join us in Panama for our yearly week of evangelism. If you are unable to join us, please consider separating a special gift to help us meet the desires of children for toys during the Christmas season and the needs of families by providing food basket which we have been blessing families with after preaching the Word of God. 
Last December we had four friends of the ministry that have been coming to Panama for more than five years and three from Colombia.  We invite you to join us in an experience that is not only life changing for us as we come face to face with how God has been a blessing to these families and is good to us… We are confronted with this reality when we see the life of the less fortunate, and we are reminded that God blesses us to be a blessing to others.  
This year our week of evangelism will take place between December 14th and the 21st with the friends of the ministry returning to the U.S. on December 22nd.  
May your giving continue to change lives in the years to come.  
All your donations to CFPFC ministry are tax deductible (we are IRS 501 (c3) certified) and can be sent to the Board Treasure at the following address:
Christ Fellowship Panama Feeding Center
P. O. Box 710485
Oakhill, VA 20171-0485
Checks should be written to: CF PANAMA FC
OR YOU MAY GIVE ON-LINE BY GOING TO OUR WEBSITE: CFPANAMA.ORG AND CLICK ON OUR SECURE ONLINE GIVING TAB
Be blessed in all that you extend your hands to do–in Jesus' Name!
Min. Sandra Serena Sergent
Christ Fellowship Church
Christ Fellowship Panama Feeding and Learning Center Founder & President